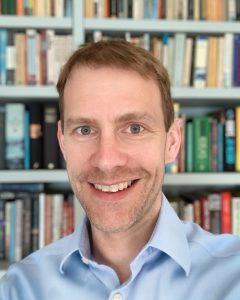 Training in valve disease
Subspecialty training in multimodality cardiac imaging 2011-13
British Society of Echocardiography Transthoracic Echocardiography Accreditation 2013 with reaccreditation in 2018.
Specialist valve activity
Specialist Heart Valve Clinic lead, East Sussex Healthcare NHS Trust, 2015-date (in charge of the Valve service, including physiologist- and nurse-led clinics, valve stress echocardiography, MDT etc.)
Patient details are added to dedicated electronic Valve Clinic list for review at weekly Consultant-led MDM.
For any urgent problems either the Imaging Consultant(s) or, if not available, the on-call Cardiology SpR, are contacted directly for immediate review.
Patients seen
Moderate and severe native valve disease, post-endocarditis and post intervention, Mitral prolapse and bicuspid aortic valves
Patients not seen
Mild valve disease
Process
Weekly valve MDT. Links with all cardiac services. One-stop echo usually available. Patient information leaflets available.
Organised and delivered 3-4 regional meetings for clinicians and physiologists (BSE approved) utilising a range of staff from the Echocardiography Department. Teaching topics included assessment of mitral regurgitation, low-flow low-gradient aortic stenosis, endocarditis. Lectured on heart valve disease for University of Sussex Cardiology MSc course.
Active at national level as BHVS council member.
CPD
Attended annual BHVS meetings since 2014. Attended EuroEcho Imaging 2016. Attended BCS meeting in 3 of past 5 years.
Research
Co-supervisor for several PhD projects on heart valve disease based locally and at Barts Heart Centre. One student has been awarded their PhD; another is still awaiting completion of data collection and write-up. Supervisor for 2 cardiac physiologists undertaking Cardiology MSc degrees. Both undertook projects relating to heart valve disease and the role of Valve Clinics (one looking at referral for surgical intervention in mitral regurgitation, the other on monitoring of aortic stenosis). Both dissertations passed with merit. van Zalen J, Badiani S, Hart L, Marshall A, Beale L, Brickley G, Bhattacharyya S, Patel N, Lloyd G.
The importance of contractile reserve in predicting exercise tolerance in asymptomatic patients with severe aortic stenosis. Echo Res Pract. 2019 May 1.
Badiani S, van Zalen J, Saheecha S, Hart L, Topham A, Patel N, Sturridge L, Marshall A, Sulke N, Furniss S, Lloyd G. Clinical Events and Echocardiographic Lesion Progression Rate in Subjects with Mild or Moderate Aortic Regurgitation. Echo Res Practice 2017;4:37-44.
Mohammad YM, Sinclair BM, Marshall AJ, Lloyd GWL.
Stentless AVR with a fluttering motion. ECHO (Journal of the British Society of Echocardiography), Nov 2014 pp26-27.
Valve Societies
Honorary secretary of the British Heart Valve Society from 2019.
BSE member. EACVI member (also member of council on Valvular Heart Disease)