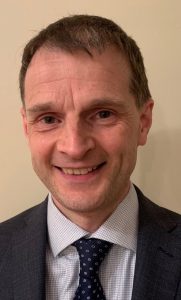 Council Position: PCCS Representative
Dr Peter Savill is a community cardiology specialist and clinical lead for the Mid Hampshire and Southampton community cardiology services. He trained as a GP and worked in Hampshire until he left general practice (to focus exclusively on community cardiology) in 2018. He has been instrumental in the development of community cardiology services in the Wessex region and launched the Southampton service in 2004 and the mid-Hampshire service in 2016. He also works in the cardiology department at Southampton General Hospital where he has worked since 2002.
His main interests are in echocardiography (including stress echocardiography), valvular heart disease and the development of community cardiology services. He is an accredited member of the British Society of Echocardiography and writes regularly on cardiology topics for the Practitioner Journal. He joined BHVS Council in 2020, where he represents the Primary Care Cardiovascular Society (PCCS).